Welcome to
Anamcharae Massage
of Fenton!
Myomassologist
(massage therapist) with a unique understanding of trauma, chronic pain, injury, sports-related pain and injuries, and the road to healthy living.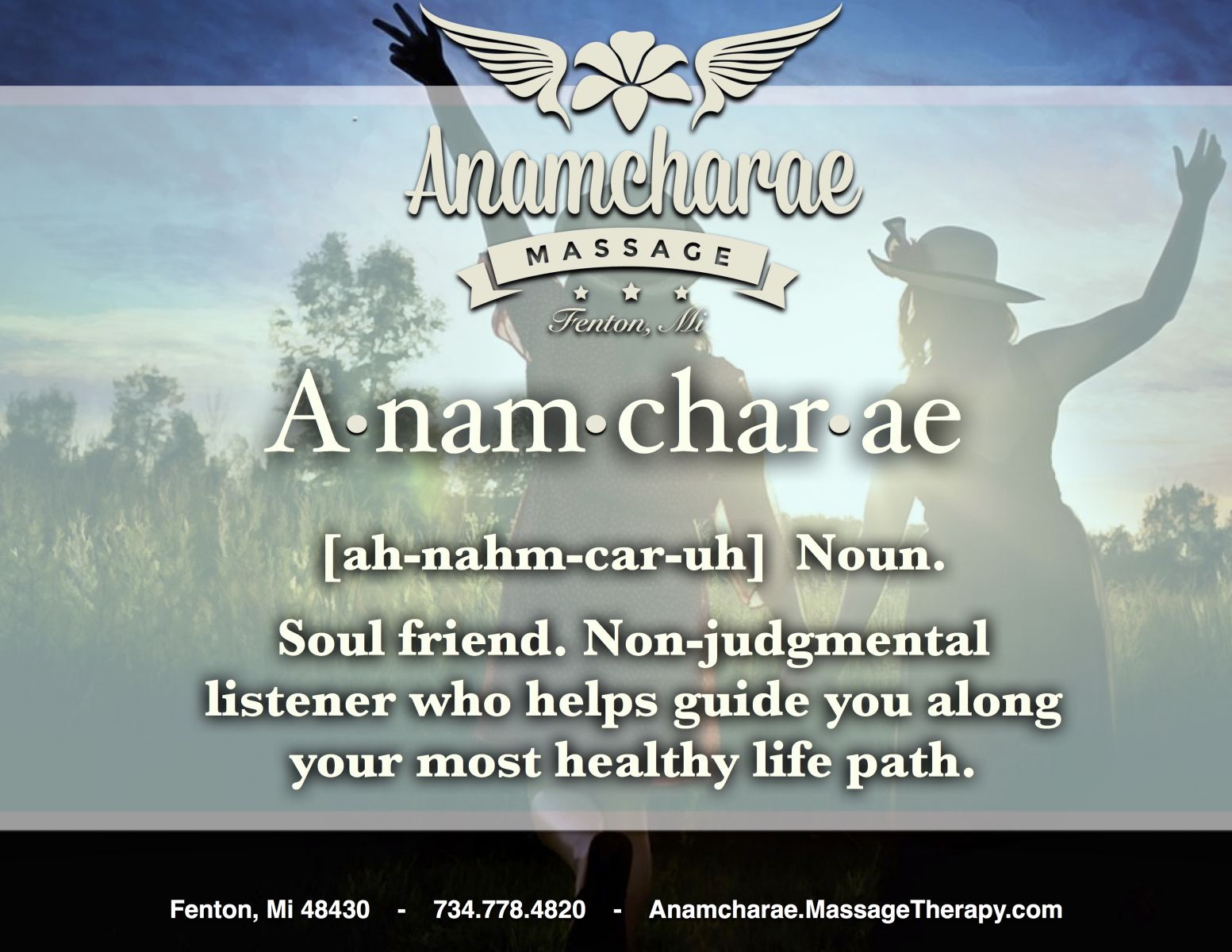 About Your Therapist
Angela
Many years ago, I was rendered disabled and told I'd never again walk without assistive devices (braces, walker, and sometimes a cane). Thankful to God, I was blessed with knowledge of alternative therapies that led me down a path that has restored my health to a functional level, all but defying modern Western medicine. Now, I work hard to bring that same restoration to those who suffer from stress, chronic pain, sports injuries, disease, and much more. I have formally studied a broad range of massage and energy healing modalities in order to help my clients reach optimal health. In addition to a Massage Therapy Certificate from Irene's Myomassology Institute and a license from the Michigan Board of Massage Therapy, I hold a B.A. in youth studies and early childhood development from William Tyndale College. In unique ways, those studies have empowered my ability to connect with my clients on an individual basis. As far as my massage training is concerned, I am a Reiki II practitioner, I am proficient in Swedish massage, John F. Barnes' Myofascial Release, deep tissue massage, aromatherapy, reflexology, pregnancy and labor massage, sports massage, and much more. I am currently studying lightwork, another type of energy healing, and the efficacy lightwork and massage can have in healing the effects of trauma on our mind and body. It is my hope that you'll allow me to come along your side, utilizing what I know to aid your journey to great health!
Appointments available in Fenton, Mi